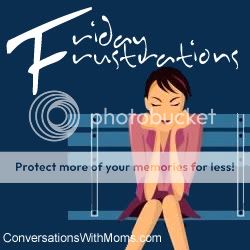 OMG, I guess I was a bit to optimistic today. I went to work thinking the day was going to go smoothly and I would get the things done I needed to get done to prepare for the staff I have working overtime tomorrow. A couple of them are new so I am having to pull some retro pay info that I want to show them how to work and get them started on.
Well, it didn't quite go that way...I just don't see how people can work for a place that certifies timecards on the same day with the same deadline every two weeks and still not be able to get it done. It isn't like they even bother to look at the cards to see if they are accurate, because if they did we would not have the number of corrections we have every pay period. And even if they were checking, most supervisors don't have more than 15 people assigned to them so it should not take longer than 15 minutes to review their source document that they keep track on...yeah, right...I doubt many do that even though I have told them to...enter a Y after each card that they check and then enter an electronic signature code...how freaking hard is that???
I just feel that they don't care...well, they don't care until their employee does not get paid...then of course it is all payrolls fault...and it is actually rarely payrolls fault when an employee is not paid properly or at all. If they truly cared they would have these done by the 2:30pm deadline. I should add that is it only about 10% that don't get them in on time, but it takes us two hours and a ton of time on the phone to get those 10% in, when we could be doing more productive things. And it still ended up today with me telling the payroll supervisor to sign off on the last two timecards and they were not even her employees their way from two other services. If IG ever pulls these cards we will get dinged, but dammit what are we supposed to do at 4:30p when everyone is gone and we still have two people without their timecards signed? I say let IG write me up, I feel we made the right decision to get the people paid.
Okay...I am done...can you tell I am frustrated tonight? Well, it is 9:10pm and I am going in early on my day off...yep, only getting one day this weekend before I start it all over again. But I am trying to figure out a way to take off next Friday...wish me luck!!